If you're up and at 'em and scrolling through your Twitter timeline anywhere between 3-6am, there's a chance you've seen me shooting off updates such as "60 cows milked, 140 more to go" or "only 30 more cows standing between me and breakfast." I'm not sure if tweets like that have prompted it, but I have received lots of questions over the past few days asking why we milk the time of day we do.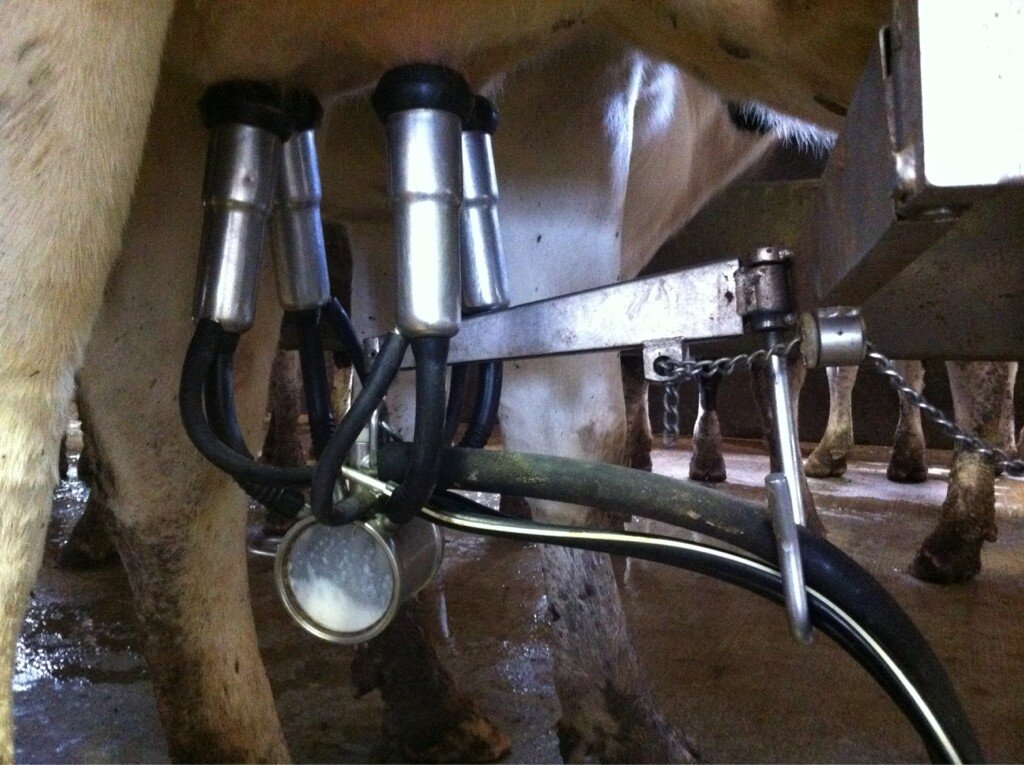 Before I answer the questions of "why", let me first explain how our normal milking schedule shapes up. My dad and I handle the morning milking chores. The barn lights come on a few minutes after 3am, and by 3:45 the first cows are being milked. It usually takes us about three hours to milk 200 cows and wash the milking machines in the mornings, so lately we've been heading home for breakfast a few minutes before 7am. We start the afternoon milking around 1:30pm, and we're usually finished by 4:00.
Most dairies schedule their milking shifts on even intervals...12 hours apart if milking twice a day, 8 hours apart if milking three times. We do it a little differently, though. Starting early in the afternoon means we're finished early enough to participate in whatever evening activities might be happening in our community. We extend our morning start-time beyond 12 hours from the previous afternoon because we'd each rather have five hours of continuous sleep than a couple of 2-3 hour naps on either side of the shift.
Not adhering to a normal milking schedule might cost us a little bit of milk production, but the "quality of life" we gain is worth it. We get more substantial rest at night, and we have more freedom in the evening. Thanks to our crazy schedule, my dad had the time to coach my youth baseball team when I was a kid, I have the time to help coach my son's team now, and we both have the time to attend meetings in town or basketball games over at Mississippi State. And trust me...our employees have NEVER complained about being finished by 4pm!